International Leaders Program – MSM and MSBA Sequential Degree
The Wake Forest University School of Business International Leaders Program (ILP) is a two-year sequential Master of Science in Management (MSM) and Master of Science in Business Analytics (MSBA) degree program. Designed for international students, this unique program blends general business knowledge with cutting-edge analytics skills that set students apart in the marketplace upon graduation.
ILP Program Format
The International Leaders Program is a sequential dual degree only open to non-business majors. Admitted students begin this program in the MSM degree, building a strong foundation in business. Upon completion of the MSM degree, they automatically roll into the MSBA program in the following summer, accenting their business skills with advanced analytical knowledge.
MS in Management – MSM (Class of 2024)
MS in Business Analytics – MSBA (Class of 2025)
Spot in the MSBA Class of 2025 is guaranteed with successful completion of the MSM degree portion of the program
Develops cutting-edge, core analytics skill sets
Instructs how to influence corporate strategy and decision-making with data
Provides opportunity to work with real-world, retail data from our Retail Learning Labs
STEM Certified—OPT Extension Eligible
Optional Practical Training (OPT) is a period during which graduate students with F-1 Visa status who have completed or have been pursuing their degrees for more than nine months are permitted to work for one year in the U.S. on a student visa with the goal of gaining practical training to complement their education.
The MSM-MSBA ILP program allows international students the opportunity of up to 36 months of U.S. work eligibility. This extended OPT eligibility of 24 months is contingent upon successful completion of the STEM-certified MSBA degree.
ILP students can also meet regularly with the Center for Market Readiness and Employment to define career plans, improve interviewing skills, and find best-fit employment opportunities.
Hands-on Experience Under Expert Faculty
The MSM and MSBA degree programs provide an immersive, career-focused academic experience that features consulting projects and use of real-time data to solve complex global challenges.
Students apply in-classroom concepts to problems faced by our corporate contacts, helping to further develop communication and leadership skills across management and analytics roles.
Courses are led by expert faculty who are scholar-practitioners and thought leaders in their respective fields. This allows students to build strong mentoring relationships with faculty and gain exposure to leading methodologies in the marketplace.
Norma Montague
Senior Associate Dean of Academic Programs, John B. McKinnon Associate Professor of Accounting

"During the MSM experience, ILP students learn business principles through comprehensive coverage of functional areas and subjects like accounting, finance, marketing, organizational behavior, and strategy.

During the fall and spring semesters, student teams work with our corporate partners to solve a significant managerial challenge. These opportunities bring classroom learnings into working on a relevant project with real world business consequences"
Management ILP Student Stories
Wake Forest's MSM-MSBA International Leaders Program provides significant career development opportunities within a welcoming, diverse, and highly supportive environment. This engaged group of students and faculty broadens perspectives and encourages new ways of thinking to make an impact in the world of business.

Zoey Wang
Hometown: Chongqing, China
Undergraduate: Southwestern University of Finance and Economics
Major/Minor: BEC Mathematical Statistics
How did the MSM experience prepare you for the MSBA experience?
The MSM program was great in that it prepared me with critical business acumen. I learned about marketing, operations, strategy, finance, and legal environments. With the goal of becoming a Business Analyst, I need the knowledge from both business and technology, and the MSM prepared me well in business.
What have you liked most about being an ILP MSM & MSBA student?
It was great to meet people in two different programs and get involved in different cultural experiences. My MSM and MSBA classmates have inspired me a lot in both my personal and professional life.
How has this experience changed you so far?
The ILP experience, the culture of integrity in the business school, and the supportive atmosphere at Wake Forest University have helped me grow and evolve to become a better person. This experience has encouraged me to sharpen my own professional skills, to help my peers and my community, and to help build a better business world.
Yanfu Li
Hometown: Beijing, China
Undergraduate:Occidental College
Major/Minor: Mathematics
How did the MSM experience prepare you for the MSBA experience?
My biggest takeaways from the MSM program are teamwork and communication. The two Graduate Consulting Programs have challenged me to overcome many types of difficulties one can face when working in a team. There were also classes and seminars on team-building and business communication, so I got to apply those theories to practice right after I learned about them. Because of the MSM experience, I was able to hit the ground running and form a highly functioning team with my new team members right at the beginning of the MSBA program.
What have you liked most about being an ILP MSM & MSBA student?
I really enjoy the relationships I've built with the faculty and fellow ILP students. Knowing that I'll be back for one more year takes a lot of stress away when I was in the MSM program and allowed me to take time to appreciate Winston-Salem and the surrounding area. It really made my year much better than I expected. As an MSBA student, I also have benefited from knowledge acquired from last year, such as the meaning of professionalism in a business setting and how businesses work in general. I'm more comfortable with myself and my expectation of the year than if I had not spent last year here.
How has this experience changed you so far?
The ILP experience is a huge confidence booster for me. Because of the lack of work experience, I wasn't sure how I can apply the skills I learned from undergrad. But as I progressed through the MSM program, I realized how I can use my math and econ background to develop skills applicable to make myself marketable to employers. Through the two GCP projects, I also developed a brand new perspective on teamwork and the roles I can play in a collaborative team.
International Leaders Program Frequently Asked Questions
How much does the ILP cost?
Each of the two degree programs earned through the ILP has its own tuition/fees. For MSM, the total cost is $50,756 and for MSBA, it is $53,976. Visit Beyond Tuition for estimated annual living expenses.
How long is the program?
Each program is a sequential 10-month experience with 20 total months of academic study.
How old is the ILP?
The International Leaders Program began as a pilot program in July 2018 with our first enrolled cohort. Due to strong demand and interest, we have now made it available to all interested international students.
Is there a separate application deadline for ILP candidates?
Applicants for the International Leaders Program need to complete their application by May 15.
Do I have to complete more than one application?
No. You complete only the MSM application. There is a field to notate that your application is for the ILP submission and admissions consideration.
Get Started in Wake Forest's World-Class International Leaders Program
Wake Forest's ILP offers international students the unique opportunity to gain both an MS in Management and an MS in Business Analytics.
The School of Business Enrollment Management team is available to answer any questions about the application process, the International Leaders Program, or the individual MSM and MSBA degree programs.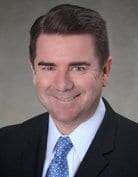 John White
Executive Director, Enrollment Management Recruiting
whitejg@wfu.edu
336.655.7058 (Mobile)
WhatsApp: Johnwhitenc or 1-336-655-7058
Ready to take the next step? Request more information, or start your application to Wake Forest.