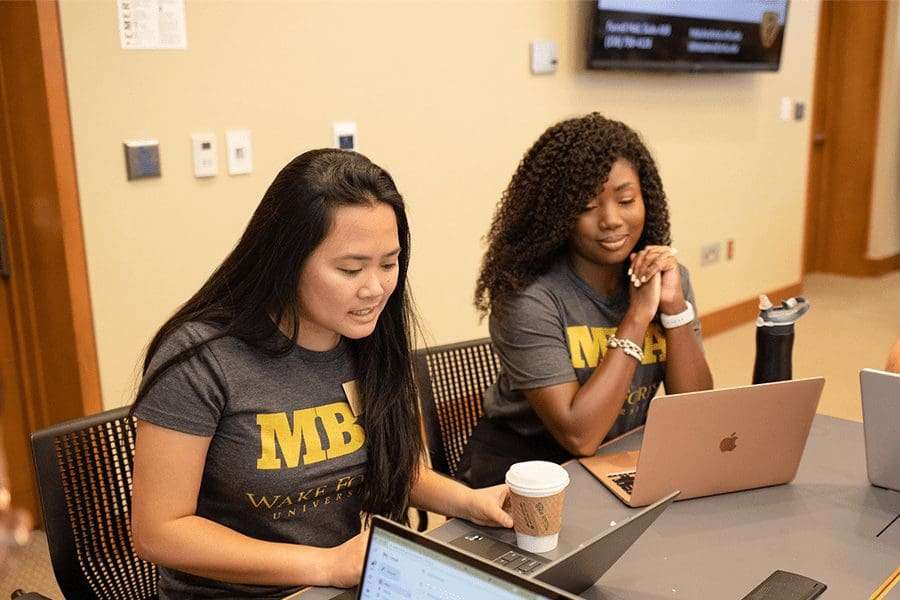 The Wake Forest University School of Business Master of Business Administration (MBA) program is among the top 10 percent of programs in the country, ranking at No. 28 among part-time programs nationwide and No. 1 among North Carolina programs, according to U.S. News & World Report's 2023 – 2024 Best Graduate Schools list.
For 14 consecutive years, Wake Forest has held the highest statewide ranking among part-time MBA programs in North Carolina business schools. The 20-month lockstep, cohort-based program offers students a curriculum that integrates all business functions and three highly marketable degree concentrations: business analytics, finance, and leadership and strategy. The program recently added a hybrid option, in addition to its in-person and online offerings. Format options allow working professionals to tailor their MBA experience and choose the experience that works best for their desired learning experience.
"Our MBA program is designed to provide a rigorous, market-connected curriculum that allows students to advance their abilities and take their career success to the next level," said Sherry Moss, Associate Dean for MBA Programs. "We are thrilled that our program continues to receive top rankings, recognizing the unique learning experience available at the School of Business."
The rankings are based on student metrics such as work experience, past academic performance, the number of enrolled students, and program perceptions from peer school deans and program directors from across the nation.
Those interested in Wake Forest's MBA program can find details and enrollment information on the MBA website.
---