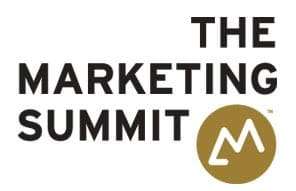 Sponsors, participating teams and keynote event are set for student-run case competition
WINSTON-SALEM, NC – Wake Forest University School of Business Center for Retail Innovation welcomes official MBA case sponsor Reynolds American, Inc. and official undergraduate case sponsor Cheerwine to the 24th Annual Marketing Summit, a three-day case competition and the longest-running student-led event at the School. The event will be held February 27-March 1, and this year offers $108,000 in prize money – a new record.
The Wake Forest Marketing Summit attracts talented and innovative marketing teams from top MBA and undergraduate business programs around the world, along with executives from a variety of local, national and global corporations and organizations. The student teams will be challenged to develop solutions for real-world business issues currently facing Reynolds American, Inc. and Cheerwine, respectively. They will have 36 hours, beginning Thursday evening February 27, and ending Saturday morning March 1 at 8:00 a.m. when the teams will present their recommendations to a panel of corporate judges. Only 8 MBA and 6 undergraduate teams are selected each year from the field of entrants.
"The Marketing Summit is an adrenaline-fueled opportunity for future business leaders to get practical experience and network with top executives," said Roger Beahm, professor of marketing and executive director of the Center for Retail Innovation. "Nowhere in the world of marketing case competitions will you find a higher level of competition nor the stakes richer. It's no wonder the best schools apply each year for acceptance and top corporations send their executives to judge."
As part of the competition, Reynolds American President and CEO, Daan Delen, will be the featured Broyhill Executive Lecture Series "Leading Out Loud" speaker. His keynote will be held at 4 p.m. on Friday, February 28 in Broyhill Auditorium in Farrell Hall, on the Reynolda campus of Wake Forest.
This year's participating MBA schools include Wake Forest University, Hong Kong University of Science and Technology, Indiana University Kelley School of Business, Johnson Graduate School of Management at Cornell University, Carnegie Mellon University's Tepper School of Business, UCLA Anderson School of Management, University of Cambridge – Judge School of Business, and USC Marshall School of Business.
The undergraduate schools include Wake Forest University, Northeastern University, Universidad Panamericana (Mexico), University of California, Berkeley, University of Maryland, College Park, and University of Pennsylvania.
"This competition is a true test of how top business students from around the world perform when confronted with real-world challenges," said Gray Robinson (MBA '14) one of the student co-chairs for the Marketing Summit. "Based on the quality of their applications, we expect the judges to face an equally rigorous challenge in selecting the winners."
Other sponsors in addition to Reynolds American, Inc. and Cheerwine include: Frito-Lay, American Association of Advertising Agencies, Bridgestone Golf, Bellomy Research, Inmar, North Carolina Retail Merchants Association, Twin City Quarter, Chick-fil-A, Texas Pete Hot Sauce, John Scarritt '79 and Krispy Kreme.
The Wake Forest University School of Business Marketing Summit is the premier student-run marketing case competition in the world with a record purse of $108,000 awarded to case study competition winners, with the first place MBA team taking home $75,000.
"Leading Out Loud" is a Wake Forest University School of Business lecture series created to educate and inspire business students through exposure to industry leaders who shape today's business world. This series is made possible by the generous support of the Broyhill Family Foundation of Lenoir, N.C. The event is free and open to the public. Wake Forest students and alumni will have priority seating.
For more information, please visit www.marketingsummitlive.com.