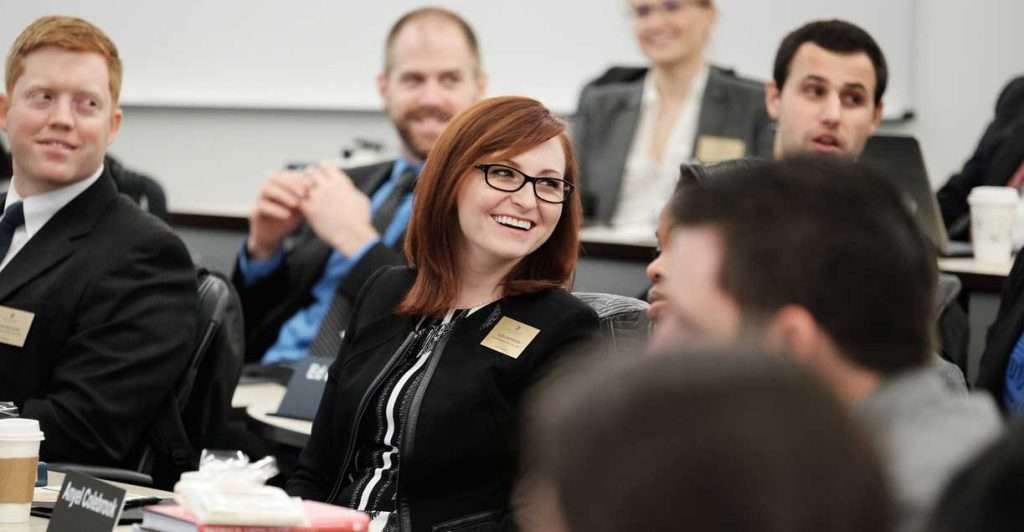 School rises six positions in a five-year upward trend in Part-time MBA rankings
WINSTON-SALEM, N.C. – U.S. News & World Report has ranked the Wake Forest University School of Business Part-time Master of Business Administration (MBA) programs #13 in the nation. Rising six places, Wake Forest continues to hold the top spot among North Carolina business schools. It is the 8th consecutive year the School of Business MBA program has been #1 in the state.
Part of a five-year trend of upward movement in the rankings, this is the highest position the MBA program has reached in U.S. News & World Report to date. The publication surveyed 360 part-time MBA programs for this year's ranking.
Story continues below:

"Our talented and experienced students are drawn to the Wake Forest MBA programs to be immersed in an exceptional classroom experience conducted by our distinguished faculty and supported by a first-class administrative staff," said Timothy Janke, associate dean for Wake Forest MBA programs. "We are so pleased that all these efforts are being recognized at this national level."
The publication weighs factors such as GPA, GMAT test scores, and work experience, in addition to the level of focus a school places on its part-time program.
"This is a fitting recognition for the remarkable work that our students, faculty, staff, and alumni pursue in support of our exceptional MBA program. This top-ranking placement validates our commitment to delivering a distinctive, market-leading MBA education that helps working professionals enhance their leadership skills and business acumen in impactful ways," said Charles Iacovou, Sisel Distinguished Dean of the School of Business. "Our graduates and their employers regularly affirm the immense value of our MBA program and the significant impact that it has on their careers. It is truly gratifying to know that the high value of our MBA degree is recognized at a national level."
The MBA for working professionals is offered at Wake Forest's main campus in Winston-Salem in the evenings, and at the Wake Forest University Charlotte Center campus in Uptown Charlotte evenings and Saturdays.
The 2018 edition of the U.S. News & World Report Best Graduate School Guidebook will be available April 11.  It includes detailed statistical information on more than 1,900 business, law, education, engineering, medicine, and other graduate programs nationwide. For more information about the Best Graduate Schools rankings and methodology, visit U.S. News & World Report.
Media Contact: Stephanie Skordas, skordas@wfu.edu, 336.758.4098