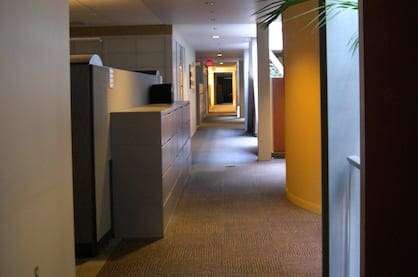 Sean Hannah, J. Tylee Wilson Chair in business ethics, professor of management and executive director of the Center for Leadership and Character, was featured in a Fast Company article about how spatial distance can play a critical role in office ethics.
To sum up their findings: physical distance directly affects how psychologically close people feel to their boss, and this helps determine whether or not they'll imitate their boss's unethical behavior. Sean Hannah, a professor of management at Wake Forest University's School of Business (who wasn't involved in the study), says this is a new way of thinking about the relationship between employees and their bosses. "A lot of that literature talks about frustration and aggression: 'my boss treats me unfairly so therefore I'll lash out at others to get my aggression out, and I abuse my followers because I can't push back at my leader,'" he says. "This study charts a new way of looking at this line of research with a more identity-based approach."
To read the full article, visit Fast Company.