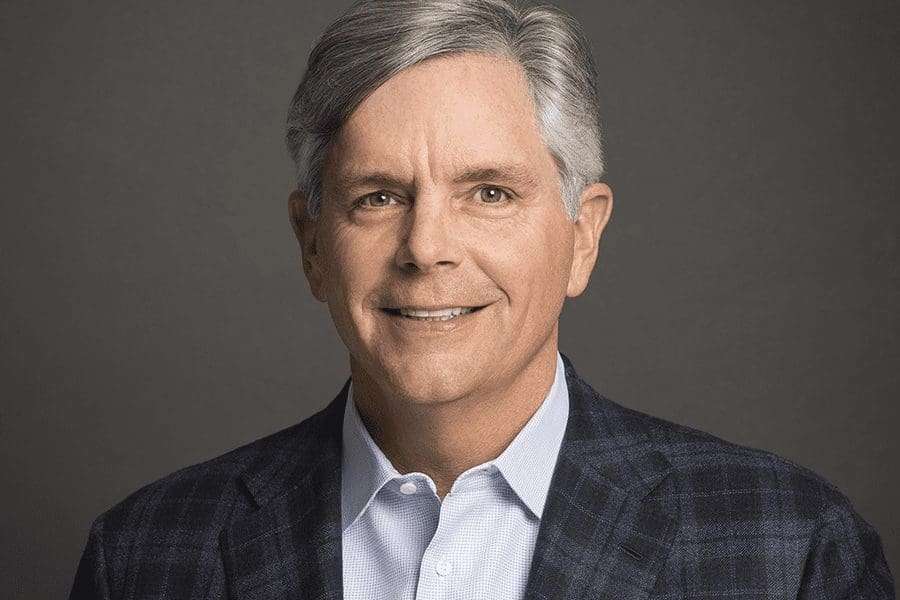 H. Lawrence Culp, Jr., Chairman and Chief Executive Officer of GE and Chief Executive Officer of GE Aerospace, will serve as the keynote speaker for the 2023 Wake Forest School of Business graduate hooding ceremony. The event will be held on Saturday, May 13 at 10 a.m. at Wait Chapel on the University's Reynolda Campus.
The special ceremony honors master's degree recipients in the management, accountancy, business analytics and business administration programs and marks the completion of their graduate journey.
Culp said, "I have always believed in the importance of education and continuous learning — both in a university setting and in business. It is an honor for me to take part in the Wake Forest School of Business graduate hooding ceremony this year."
As a respected leader with a passion for lean and the manufacturing industry, Culp is a driving force behind GE's historic transformation into three industry-leading public companies. He took the helm of GE in 2018 and was appointed CEO of GE Aerospace in 2022. Prior to joining GE, Culp served as the President and CEO of Danaher Corporation from 2001 to 2014.
During his time with GE and GE Aerospace, Culp has focused on driving improvements in safety, quality, delivery, and cost, and running the company closer to the customer. Culp's experience and business knowledge has helped to reduce GE's total gross debt while delivering more value to customers, employees and shareholders. Additionally, Culp has been ranked consistently among the top CEOs in annual institutional investor surveys and recognized by Harvard Business Review as one of the Top 50 CEOs in the world.
An avid supporter of higher education, Culp previously served as a senior lecturer at Harvard Business School, where he focused on leadership, strategy and general management.
He currently serves as a member of the Wake Forest Board of Trustees and is a proud parent of three Wake Foresters. A member of Phi Beta Kappa, Culp earned a B.A. in economics from Washington College and an MBA from Harvard Business School.
A livestream of the hooding ceremony will be available. More information can be found at commencement.wfu.edu.
---
Media Contact: Danyelle Gary McClinton, garyd@wfu.edu, 336.582.0622